About this Course
This is an online self study course which prepares students for the RCM Level 5 written or remote theory examination and it is designed for students ages 12 or older who want to take the exam or gain a foundation for subsequent levels. The recommended prerequisite is RCM Level 4 theory but it is not required. As Level 5 is the entry level for the RCM theory exam program, it can function as a "jump-in" level for students who have not previously taken theory but who have basic theory knowledge from their practical lessons.
Note that this version does not include marking of assignments or teacher feedback. For the same course with included marking, please see Level 5 Theory Plus.
Video Tutorials
Self-Checking Quizzes
PDF Notes and Exercises
Embedded YouTube Videos
Final Review Test
Answer File
Teacher Support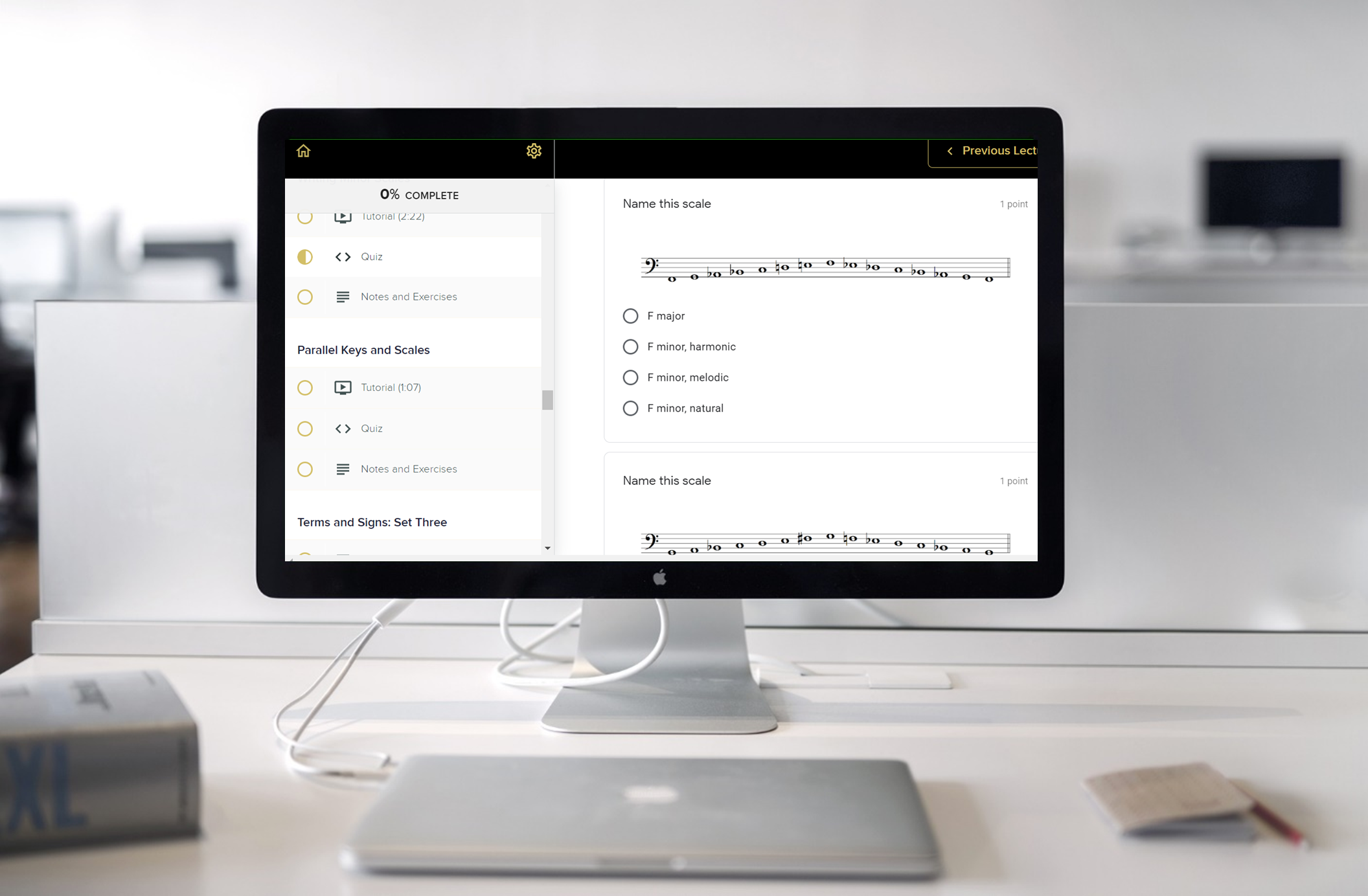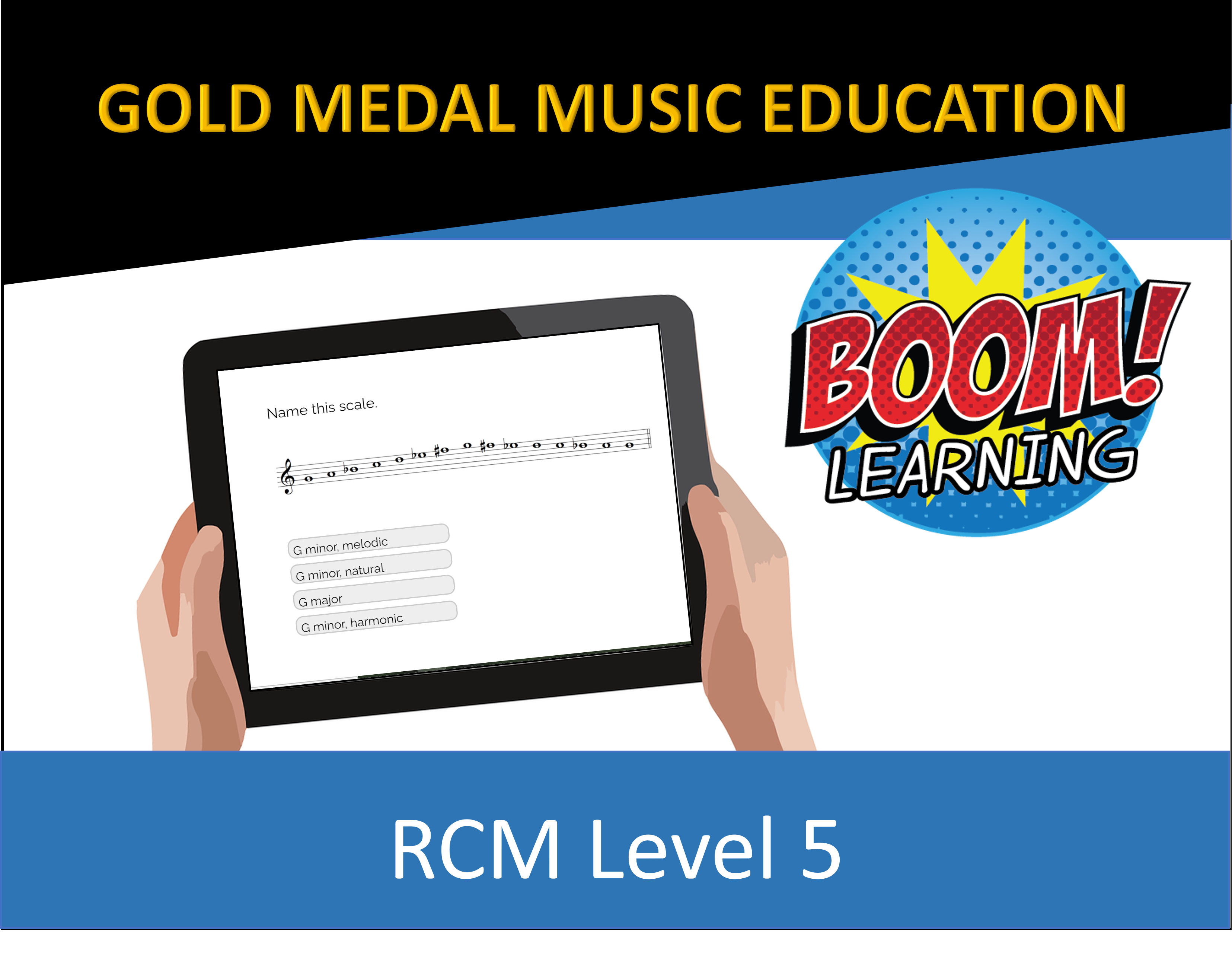 Recommended Add-On Purchase
Students preparing for the RCM remote exam are advised to purchase this additional resource from Gold Medal Music Education. These self-checking digital task cards are formatted in the style of the RCM remote exam and are an ideal tool for review and pre-exam practice.
Visit the Gold Medal Music Education store at Boom Learning or TeachersPayTeachers to preview and purchase the Level 5 course bundle.
Benefits of Online Learning
These course allow students to:
Learn in the comfort of their own home
Choose when they want to study
Work at their own pace
Access content anytime on any device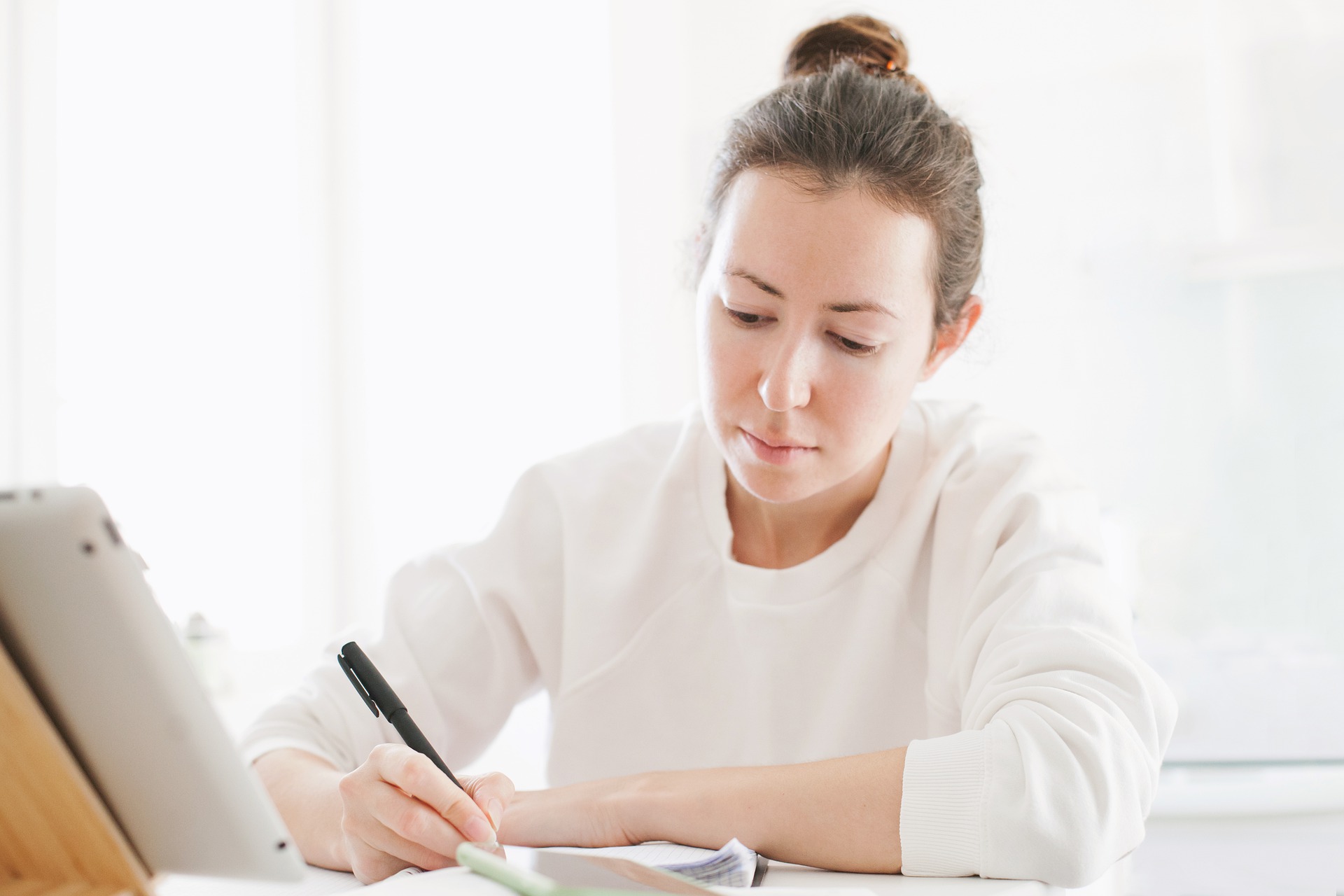 Frequently Asked Questions
Who is this course for?
This course is geared toward SELF-DIRECTED LEARNERS AGES 12 - ADULT and covers everything you need to know for the Level 5 RCM theory exam. It is also suitable for non-exam candidates who want to acquire solid prerequisite knowledge for higher RCM theory levels.
When does the course start and finish?
You determine the schedule. This is a completely SELF-PACED online course and you can re-watch videos, retake quizzes and redo exercises as many times as you wish.
What prerequisites are needed for this course?
NONE. Student should have a solid understanding of basic notation and rhythm such as would be acquired with an RCM Level 3 study of an instrument or voice. Although it is recommended that students complete the RCM elementary theory levels (Preparatory - Level 4) before taking Level 5 theory, it is not compulsory.
How long do I have access to the course?
After enrolling, you have LIFETIME, UNLIMITED access to this course across any and all of the devices you own.
Is marking included with this course?
No. This is a SELF-STUDY course in which students mark their own work with the answers provided in the "Course Materials" section. For the same course with marking included, purchase the "Plus" version.
What if need help?
If you have a question just send an email to [email protected] and you should receive a reply within 24 hours.
What if I am unhappy with the course?
We would NEVER want you to be unhappy! If you are unsatisfied with your purchase, contact us within 7 days of your purchase and a full refund will be issued.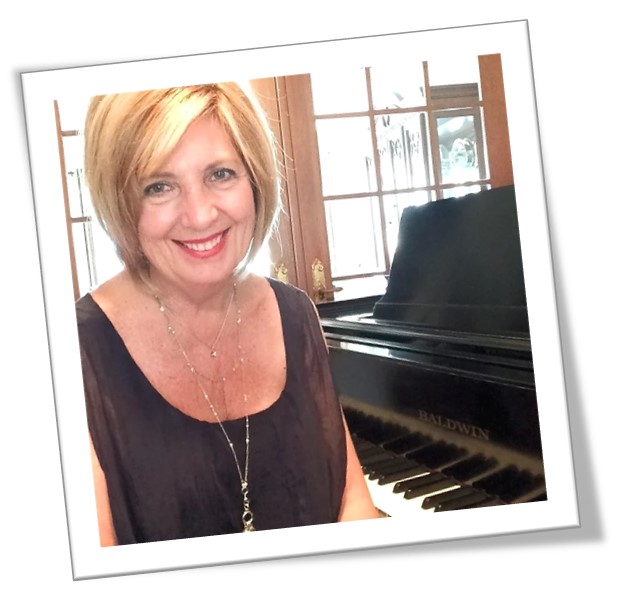 About the Instructor
Lynne Stenlund, BA, ARCT, RMT, Certified RCM Teacher as Advanced Specialist in Piano and Theory
Hi, I'm Lynne and I'm a qualified, experienced, registered music teacher who has been preparing students for RCM exams for more than 40 years. Students using my course materials have received high marks on their exams, most getting First Class Honours with Distinction and there's even been some perfect scores. It gives me great satisfaction to assist students in realizing their RCM goals and I would love to help you reach yours!